Your car came with a stereo, right? Maybe it's fine and it does a decent job, and maybe you're ok with it. But ask yourself this: Don't you deserve better than "fine" and "decent?"
As a San Diego County resident, you spend hours in your car every week. Back and forth to work, to the grocery store, out to dinner, and now that the holidays are here, to the mall, to the airport, and to holiday parties. In fact, doesn't it sometimes seem like, aside from the hours you sleep, you actually spend more time in your car than you do at home? So then why not make the experience as pleasurable as it can be?
This holiday season, give yourself the gift that keeps on giving: a high-quality car audio system. And just in case you need more convincing, here are five benefits to upgrading beyond your "fine" and "decent" car stereo: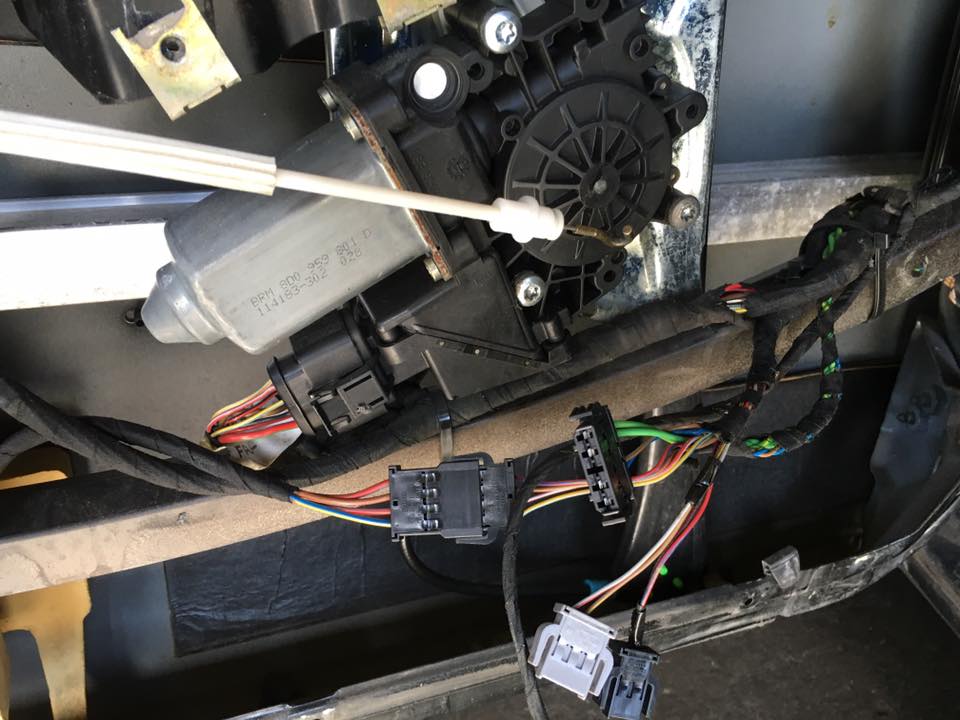 Better sound from your car audio with a premium sound system
Let's face it. Your car manufacturer doesn't care as much about your aural satisfaction as you do. Sure, factory systems have gotten better, but many of those "premium" systems still use relatively weak speakers and amps that deliver less-than-satisfactory sound. Even if all you do is upgrade your car's system with high-quality aftermarket speakers, you'll experience tighter bass and more overall clarity in your tunes.
Better control of your car sound system and speakers
When built to your specifications, a high-quality stereo system has the potential to give you optimal control over the way your music sounds. Most car receivers provide treble, mid-range, and bass control, which is fine for overall sound. But when you build your system with an equalizer, you have multiple points for adjusting your frequency response and ironing out problem peaks. In other words, a high-quality stereo system gives you the ability to fine-tune your tunes.
Better car commute in San Diego with a premium car stereo
Remember back when those little tiny Walkman speakers made it possible to pipe the music from your Walkman into your bedroom or dorm room? Sure, you could hear the general idea of the song, but it was nothing like having your headphones on and the music all around you. Well, the difference between your car's factory system and a high-quality aftermarket stereo is kinda like that. A great system plus Dynamat or any other sound-deadening material to lower interior noise levels will greatly enhance your listening pleasure. When you're lost in your music, you might even cease to care that you're in standstill traffic on the northbound 805.
Better communication on your iPhone or Android from your car
If you spend a lot of time in your car, there's a good chance you also spend a lot of time on speakerphone. We hate to break it to you, but if you don't have a decent Bluetooth-equipped system, you are probably annoying everyone on the other end of the phone. Think about it. When you call someone, and you can tell they're driving because 1) there's a ton of extra noise in the background, and 2) they sound like they're shouting over the noise, don't you hang up sooner than you might otherwise? Want better communication with your wife/husband/mom/kids/boss? Upgrade to a high-quality, Bluetooth-equipped stereo system. Everyone on the other end will thank you for it. If you get one with a simple interface, it'll also make for safer driving.
Better reputation with great sounding car audio in Escondido
Let's be honest here. When it comes to our cars, we can be a little…vain. We spend money to make them look good and sometimes even to inspire envy as we race up the 163 or pull up to the valet stand at a downtown restaurant. But a good-looking car with a crappy stereo system is as disappointing as a good-looking man/woman with bad teeth. Your beautiful car deserves a beautiful sound system. Whether or not you care about sound quality when you listen to NPR during your morning commute, you'll certainly appreciate the way a high-quality stereo system inspires envy in your brother-in-law.
Audiosport has top of the line car audio & stereo installation
Now that you know why you need to upgrade your car stereo system, it's time for the which, the who, and the when. At Audiosport in Escondido, we can help you with all three. We carry all the best car audio brands, so we can help you determine which system is best for you, your car, and your needs. Our professional installers are who you can count on to set up your new system so you can drive away knowing it's been done right. And when? Well, we're here anytime you're ready. Check some of our amazing specials to get a great discount!
Audiosport. Because getting there is more than half the fun. Give us a call today at (760) 743-2333.