It's one thing to buy a car, and it's another thing entirely to customize one. If you've done it before, then you already know how much fun it can be to choose the details that express your style and take your car to the next level. If this is your first time, prepare to get a little giddy in the process.
When it comes to customizing your rims and wheels, the options are abundant. You can choose to get as flashy as you like or go with something more low-key. If you're still deciding on a style direction for customizing your car, this color overview for car rims and wheels should give you an idea or two:
Chrome Wheels
Chrome wheels add polish and class to any car. You can opt for a mirror finish or a less reflective look. And because the chroming process can involve 3 to 5 layers of metal, it also offers durability and long-term luster. One of the added benefits of chrome is that it goes with just about any car color.
Black Wheels
Black wheels make a more fashion-forward statement than chrome these days. They add a touch of elegance and mystery. High gloss, matte, black chrome, and other finish options can also enhance your car's perceived aggressiveness or elegance. The popularity of black wheels makes them a good option for increasing your car's resale value, too.
White Wheels
White wheels are like white sneakers—they can look super sharp if they're kept spiffy and clean. So if you're somebody who takes pride in taking pride in your car, then white wheels could be the way to go. People have all kinds of opinions about whether white wheels look better on white cars or on cars painted, say, dark blue or other contrasting colors. In the end, it's your choice. But keep in mind that there's more than one shade of white, and you'll want to take your time in deciding which shade works best for your car.
Color Matched Wheels
Color-matched wheels make a bold statement, and the brighter and more vibrant your car color, the more you'll stand out on the road. If that's your thing, then your next decision is as easy as choosing the finish option that looks best with the color of your car.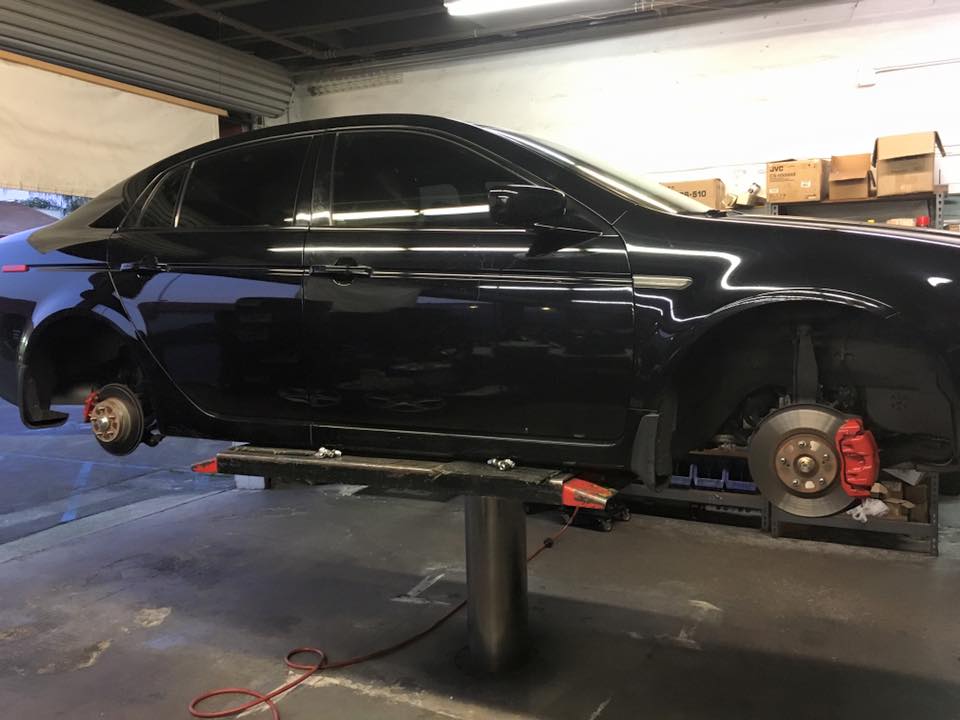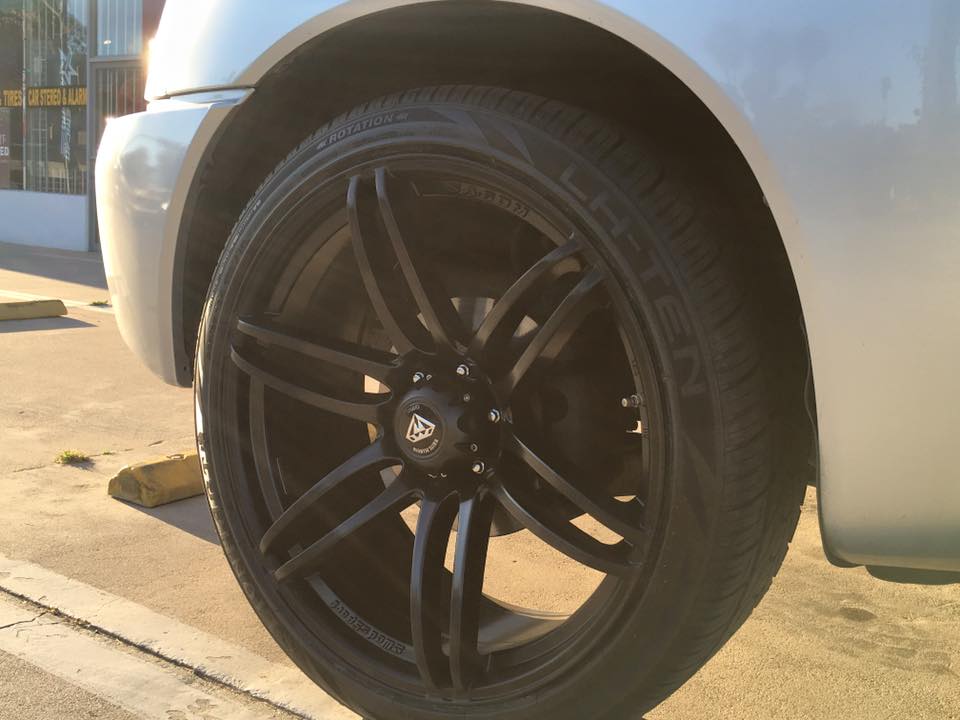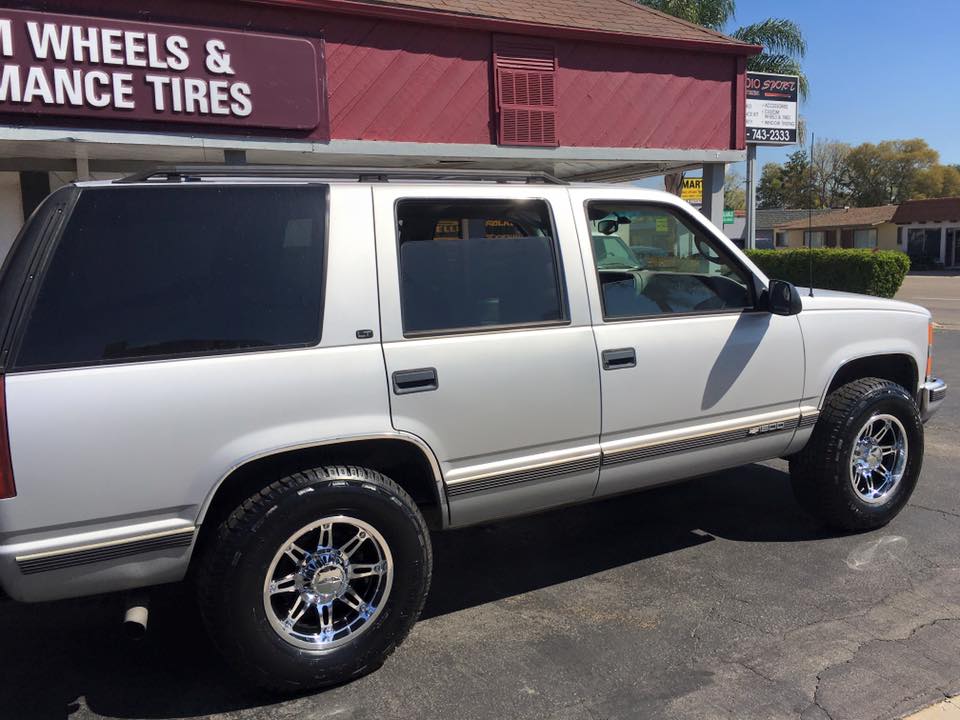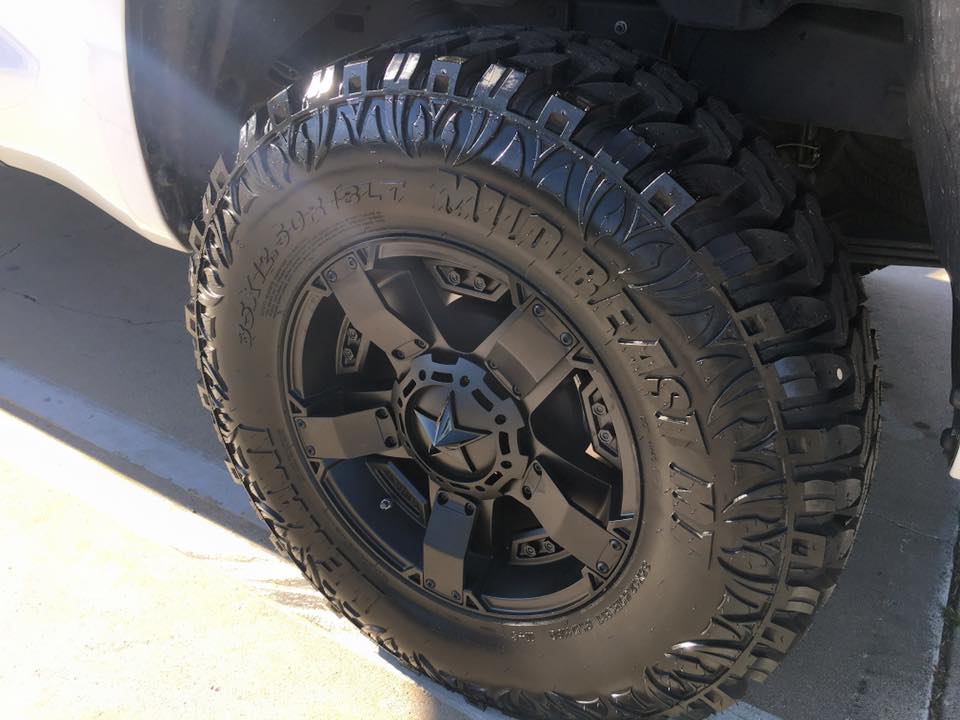 Of course, customizing your rims and wheels doesn't stop here. While there are an endless number of colors, there are also a million different color schemes you can employ to add even more flare as you customize your car.
Monochromatic Color Schemes
Monochromatic color schemes use different tints or intensities of the same hue. If you're not sure what we mean here, think about the paint card samples you can get wherever house paint is sold—those sample cards feature a single color at various intensities. So if you want to go monochromatic with your wheels and rims, you can choose to intensify or lighten the color already on the body of your car. A monochromatic color scheme car is a creative way to add some additional visual interest to your car. And, of course, it can lean bold or elegant depending on your chosen hue.
Complementary Colors
Complementary colors are directly across the color wheel from each other. If you're looking for the most visual impact when customizing your car, have your rims painted in a complementary color. But be careful. It can look all kinds of wrong if the colors aren't chosen well. In other words, although blue and orange are complementary colors, just any blue with just any orange won't work.
Analogous Color Schemes
Analogous color schemes use colors that are side by side on the color wheel. One of the colors usually dominates, a second plays a supporting role, and the third is more of an accent. Analogous color schemes are is considered harmonious and pleasing to the eye, but again, it's important to choose the colors carefully because the wrong shade can throw the harmony off.
Looking to customize your rims and wheels? Start at Audiosport Escondido
Whether your style is more bold and flashy or low-key and elegant, you'll want to start with high-quality rims and wheels. At Audiosport in Escondido, we carry a wide range of top-notch wheels and rims that can immediately upgrade the appearance of your car. And if you're looking to customize beyond the black, white, chrome, pink, blue, and red color upgrades we offer here, just bring us a sample of the color you want, and we'll see to it that you get exactly what you're looking for. Drop by to see what we have or give us a call at (760) 743-2333 today!